Making parents schools' allies
According to research by John Hattie, the effect of parental engagement over a child's school career is equivalent to adding 2-3 years to that child's education. This tutorial offers advice and highlights strategies to improve parental engagement in schools.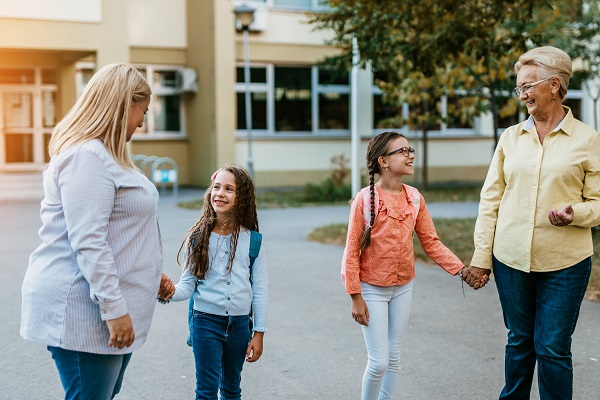 Understanding parental engagement
Parental engagement refers to the active and direct participation of parents in their child's education and school community. This does not happen automatically; schools must nurture engagement systematically through various strategies. Parents can have a significant role, including supporting homework tasks, being an important voice in parent-teacher conferences and volunteering in the classroom.
The results of our survey (2019) showed that 96 % of teachers believe that parental involvement has a positive impact on student performance; schools should prioritise such engagement.
Why does parental engagement matter?
Parental engagement has multiple positive effects on children; parental participation improves academic performance, self-esteem, and student attitudes and behaviours.
According to a study by EEF (2018), increased communication between schools and parents has a positive impact. When teachers provide information on syllabi, homework and student progress, parents become more involved; this involvement can lead to higher homework completion rates, less absenteeism and better results in mathematics.
Learn more in this video with Dr Janet Goodall:
Strategies and resources for schools to further engage parents
Here, you can find some approaches to how schools can activate parent participation, inspired by Joyce Epstein's research.
Guiding parents
Many parents look for professional guidance on how to support their children. Workshops to inform parents about good practices related to children's well-being or learning can be particularly useful. Here, you can read some tips for organising a parent education workshop; one example is this training programme in entrepreneurial learning.
Creating a dedicated parents' space at school is also useful for exchanging ideas and enhancing the relationships between parents and teaching staff.
Clear but engaging materials like infographics can be powerful tools to share facts and direct advice on remote learning, homework, wellbeing, the value of reading to children at home, etc.
Schools may also use national or local resources, like the ones provided by the Choose Well project in Antwerp (Belgium). It offers advice and guidance to parents on different academic paths for their children.
Learning at home
A large part of children's learning takes place outside of school, vitally in their home environment. Most attainment gaps between pupils originate outside of schools and emphasise the role of parents.
Schools can foster learning at home by:
advising parents on children's learning development stages (e.g., through workshops or informative materials);
producing informal reports or newsletters to enable parents to connect with and build on what is ongoing in the class and school;
providing concrete tips on how to support learning at home: creating a set timetable (sleeping, eating, playing), ensuring dedicated time and space for homework, following up on assignments and projects, promoting moderate use of social media, games and TV, etc.;
encouraging the use of local services like libraries, museums, theatres, etc.;
suggesting books and educational online tools that parents can use at home to deepen their children's learning.
Community-building and volunteering
'It takes a village to raise a child' is a powerful proverb, meaning that parents can contribute to the education of all children, not just their own.
Parent associations represent formal means through which parents can get involved. During school hours, parents or grandparents can become 'guest lecturers' in their area of expertise or contribute to reading sessions at school to foster the habit of reading. They can also take on volunteering tasks at schools, such as mentoring and guiding interactive groups.
Some schools also offer dedicated parents' spaces. Schools can also involve parents in trips and events as well as after-school activities: class parties, clubs (arts, drama, games, sports) or movie nights.
Decision-making
Beyond bake sales, parents want their voices to be heard, which can prompt them to establish or join a parent association. Schools can support this by, for example:
conducting regular surveys to collect parents' opinions;
showing respect for parents' perspectives and expertise, e.g., by responding to their feedback and suggestions in a parent newsletter;
inviting all parents well in advance to attend school board meetings and other governance forum;
encouraging an open dialogue, not just one-way communication.
In essence, systematically foreseeing and considering parents' input in school policies will naturally reinforce parental engagement rather than isolating it.
Additional information
Education type:

Target audience:

Head Teacher / Principal

Parent / Guardian

Student Teacher

Teacher

Teacher Educator

Target audience ISCED:

Primary education (ISCED 1)

Lower secondary education (ISCED 2)

Upper secondary education (ISCED 3)