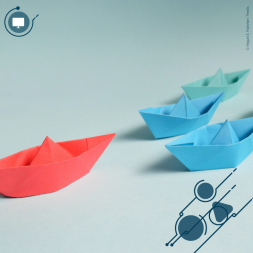 How to become an eTwinning School – Shared Leadership in Practice
This webinar focuses on the speaker Donal O Reilly's journey as an educator, how eTwinning/Erasmus+ became embedded in the school culture and aims to provoke participants to reflect on their own contexts and school journey.
Ended on: 30.01.2023
Ended at: 5:00 PM
Duration: 1 hour
Webinar information
Description
Donal O Reilly was a senior leader at Killorglin Community College, Ireland, from 2007 to 2019.  During that time, the school underwent many changes in staffing, student numbers and teaching methodologies. In 2016 Donal began experimenting with eTwinning with his students and immediately recognised the potential benefit it had inside and outside the classroom. In that same year, Donal became an eTwinning Ambassador for his National Agency and devoted much of his time to supporting Irish and European teachers in their eTwinning journey. In 2019 Killorglin Community College was awarded the eTwinning School Label and continues to have a strong focus on eTwinning and Erasmus+ today.
About the speakers

Donal O Reilly
Additional information
Language:

Target audience:

Student Teacher

Teacher

Teacher Educator

Target audience country:

Target audience ISCED:

Primary education (ISCED 1)

Lower secondary education (ISCED 2)

Upper secondary education (ISCED 3)