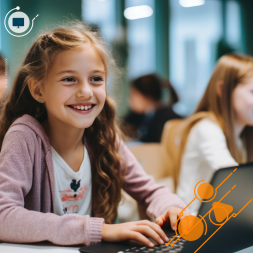 Assessment in the Age of AI
This course recognizes the potential challenges and opportunities that teachers may face with the rise of generative AI and its impact on the development and delivery of student assessments.
Description
  The course aims to equip teachers with the necessary knowledge and tools to address these challenges and opportunities. It focuses on tackling issues such as bias and fairness, privacy and data security, automated feedback, validity and reliability of AI-based assessments, interpretation of AI-generated results, and maintaining a positive teacher-student relationship in the context of AI. By providing insights, examples, and discussions, the course empowers teachers to optimize the assessment process, enhance student learning outcomes, and navigate the intersection of assessment and AI in education responsibly and effectively.
Learning objectives
  As a participant, you will:
Understand and investigate how to apply formative assessment strategies and tools with the help of AI, by exploring good practices and engaging in discussions with peers.
Understand the opportunities and challenges AI brings to summative assessment strategies and tools and how to address this impact effectively, by exploring a variety of summative assessment practices and discussing these with peers.
Explore ways of integrating artificial intelligence (AI) tools and technologies into your assessment practices to enhance student learning and engagement by participating in interactive activities, practical exercises, and analyzing real-world examples.
Methodology & assessment
The course is offered as an asynchronous course with flexibility in regard to when and where participants follow the course content and join the course activities. Modules open each week and remain open for the duration of the course, with a final deadline in place for the submission of a course product. Participants are required to actively contribute to the course activities by sharing their work and submitting a course product. This product is submitted, and peer assessed by three peers in the final module of the course.
Certification details
  Upon successful completion of the course, a digital course certificate is awarded. The certificate shows the name of the learner and key course details such as the estimated learning hours, the learning objectives, and a link to the course homepage.
Pricing, packages and other information
Additional information
Language:

Target audience ISCED:

Primary education (ISCED 1)

Lower secondary education (ISCED 2)

Upper secondary education (ISCED 3)

Target audience type:

Head Teacher / Principal

Teacher

Teacher Educator

Learning time:
More courses by this organiser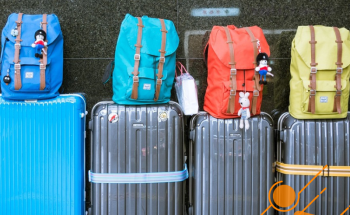 Organisation picture
Organised by
European Commission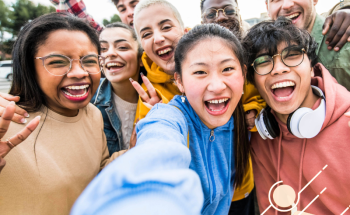 Organisation picture
Organised by
European Commission
Organisation picture
Organised by
European Commission