STE(A)M IT – Europe's first integrated STEM framework
STE(A)M IT is an Erasmus+ funded project promoting innovative and cross-disciplinary approaches to STEM (science, technology, engineering and mathematics) teaching.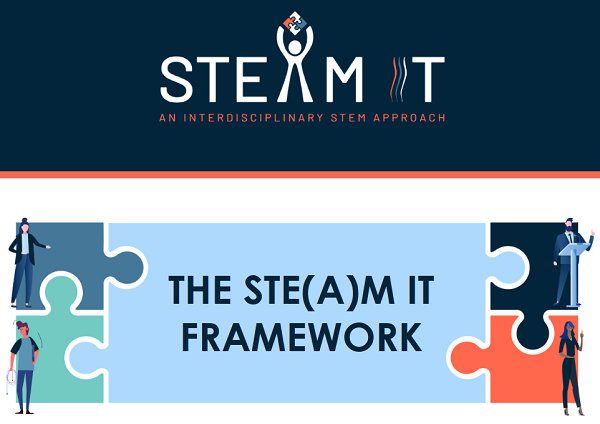 The inclusion of Arts in STEM highlights the importance of creativity in STEM education. The STE(A)M IT framework provides training programmes, tools and guidelines for primary and secondary school teachers to teach STEM disciplines in an integrated way, connected to real-life issues. This will help to equip students with communication and critical thinking skills and inspire them to pursue degrees and careers in STEM fields.  
Further reading
Additional information
Education type:

Evidence:

Funding source:

Erasmus+, European Commission

Intervention level:

Intervention intensity:

Published by:

European Schoolnet - STE(A)M IT project

Target audience:

Company staff

Government / policy maker

Head Teacher / Principal

Researcher

Teacher

Teacher Educator

Year of publication: