Girls Go Circular: empowering girls in science and technology
Girls Go Circular is a free online learning program that aims to help at least 40 000 schoolgirls aged 14–19 learn digital and entrepreneurial skills by 2027.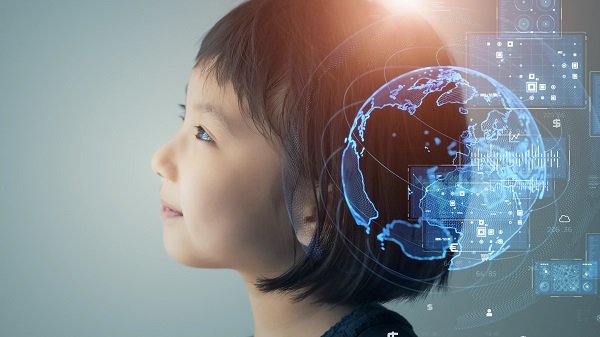 As part of the European Commission's European Digital Education Action Plan, the project aims to help close the gender gap in digital and entrepreneurial sectors in Europe.
The project's Circular Learning Space (CLS) is an online learning platform that contains modules focused on circular economy topics like metals, plastics, sustainable fashion, or electronic devices. The modules challenge students to use digital tools to complete the assignments. The focus on the circular economy empowers students to become agents of change in the socio-ecological transition.
Over 14 000 students and teachers have participated in the programme since its launch in 2020. It is currently available in 12 European languages and will become available in 12 additional EU languages over the next two years.
Why is it important?
According to the Commission's Women in Digital Scoreboard 2021, women only represent one third of STEM graduates and 19% of ICT (information and communications technology) specialists. Breaking down gender stereotypes and raising awareness of the opportunities that STEM disciplines offer is crucial to change the current perception of the digital industry and STEM disciplines among girls and young women.
What's in it for teachers?
With the help of Girls Go Circular, you can:
contribute to EU gender diversity policy objectives by giving girls digital and entrepreneurial competencies;
support your students in understanding the role of STEM disciplines in tackling sustainability challenges;
discuss gender equality with students and help them to understand the importance of closing the gender gap.
See here a teacher testimony:
How to join?
The CLS is an open-source tool – anyone can create an account and start learning. You can consult the practical teacher guidebook for more information on how to get involved.
Additional information
Education type:

Target audience:

Government / policy maker

Head Teacher / Principal

ICT Coordinator

Student Teacher

Teacher

Teacher Educator

Target audience ISCED:

Primary education (ISCED 1)

Lower secondary education (ISCED 2)

Upper secondary education (ISCED 3)