In this article, Dr Daithí Kearney shares his personal journey as a lecturer in music and how STEAM (science, technology, engineering, arts and mathematics) has influenced his approach to teaching.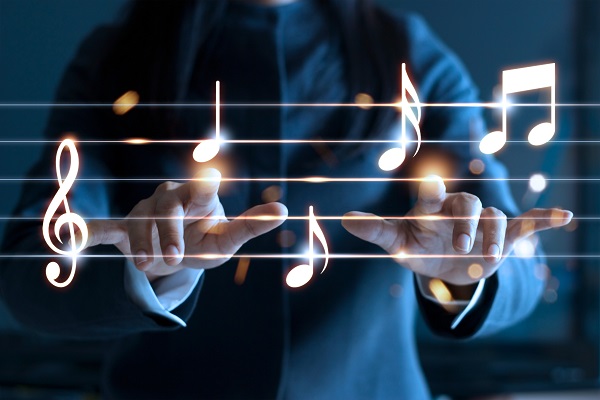 Almost a decade ago I travelled to Norway to participate in an Erasmus intensive programme. I was in my second year lecturing on music in Ireland, tasked with facilitating a mix of performance and theory classes. I was used to teaching in the sense of presenting material to students and instructing them on how to make sense of it. My students had prior competence on their musical instruments and all of the learning focused on music. In the context of achieving learning outcomes as prescribed on a module descriptor, it 'worked'.
In Norway I found myself working alongside colleagues from different disciplines, different institutions and different countries. We landed in an interdisciplinary classroom where my mode of teaching did not fit. In our shared space, many of the students did not perform on musical instruments and I did not have a prescribed, discipline-specific curriculum. There was no conventional score to play from and sometimes my instructions in English, muddled by my Irish accent, needed time to be understood by participants for whom English was not their first language. By the end of the fortnight, during which we learned about oil rigs, ghost stories and photography, we created a performance in harmony that enhanced our sense of the creative potential in every participant and the inspiration to be found in the world around us.
Music educator Estelle Jorgenson reminds us that students are the active agents in the learning process and we, as teachers, are there to assist them. We too need assistance and, by collaborating with colleagues, we can share knowledge of 'how' as much as 'what' to teach. By removing the boundaries of disciplinary thinking, we open up fresh perspectives and approaches that include, excite and challenge teachers and students to explore beyond their subjects and realise a fuller meaning for learning in their lived experience. This does not undermine the integrity of disciplines and the need for discipline-specific learning and research but a more flexible, fluid structure allows for STEAM-power.
My journey in creative and aesthetic learning led me to STEAM. As an artist, I could be inspired by my engagement with science, technology, engineering and mathematics and, through creative and aesthetic activity, develop a greater understanding and appreciation for concepts and ideas I was often scared of. By singing and dancing about bees or gravity, I could excite young minds who developed an emotional and embodied attachment to topics. Critically, my teaching practice evolved and the exploratory approach to topics could be brought into my 'more conventional' classroom. I learned more about my students' interests and skills beyond music.
As artists, we can sometimes be dismissed as a luxury by our STEM colleagues, who may enjoy our performances without ever seeking to understand them or recognise the science, technology, engineering and mathematics in our work. As artists, we are not only seeking to develop our understanding of STEM but are demonstrating how we can inform and inspire people in these areas. Together, we can explore the wonders of the world around us and beyond. As a teacher, allowing space to explore STEAM and sometimes abandoning the score has led to more creative performances that achieve the prescribed learning outcomes and much more.
Ethnomusicologist, geographer and performer Dr Daithí Kearney is a lecturer in music, theatre and tourism and co-director of the Creative Arts Research Centre at Dundalk Institute of Technology. He has been involved in three Erasmus Intensive Programmes: IP CREAL (2012-2015), SPACE (2016-2019) and NEXT STEP (2019-2022) that have engaged with STEAM philosophies for education.
Additional information
Education type:

Target audience:

Head Teacher / Principal

Student Teacher

Teacher

Teacher Educator

Target audience ISCED:

Lower secondary education (ISCED 2)

Upper secondary education (ISCED 3)