Empowering language education through teacher mobility
Teacher mobility that enhances cross-cultural learning experiences is playing a vital role in shaping education and driving innovation in Europe.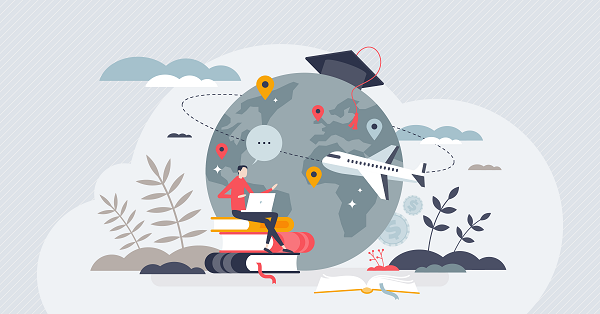 The European Commission's Erasmus+ programme encourages staff and pupil mobility to improve the quality of education and promote knowledge exchange. In 2021, close to 45,000 school education professionals benefitted from Erasmus+ funding for staff mobility.
Teacher mobility programmes are reported to have many wide-ranging positive effects. Transnational mobility encourages innovation and internationalisation, and especially improves language competency and intercultural understanding.
Mobility and foreign language teachers
According to a 2023 Eurydice report on teaching languages in schools in Europe, there was a notable increase in foreign language teacher mobility between 2013 and 2018, with a rise from 58 % to 72 %. Among teachers of other subjects, mobility increased from 20 % to 36 %. The mobility of foreign language teachers is most active in Spain, the Netherlands and Iceland (over 80 %) and least active in Bulgaria, Romania and Türkiye.
Mobility activities receive funding both from the EU and national programmes. EU programmes benefit roughly twice as many foreign language teachers as national funding programmes.
Erasmus+ projects that keep teachers moving
Co-funded by Erasmus+, the Modern school in the modern world project encourages modern teaching methods, bilingual education, and multiculturalism, with a strong focus on student development.
In Spain, the Teacher Training and Resources Centre in Pontevedra carried out a project on innovative leadership skills to support schools in the local area. The project taught the school administration team how to develop their management methods, leadership techniques, CVs, and family-school interactions.
The European Opportunities project aimed to connect teachers on a European level via four job‑shadowing activities, to improve their skills and promote European values in local and international communities.
Further reading
Additional information
Education type:

Early Childhood Education and Care

School Education

Vocational Education and Training

Target audience:

Head Teacher / Principal

Student Teacher

Teacher

Teacher Educator

Target audience ISCED:

Early childhood education (ISCED 0)

Primary education (ISCED 1)

Lower secondary education (ISCED 2)

Upper secondary education (ISCED 3)