The impact of COVID-19-related school closures on social-emotional learning (beyond learning losses)
Research shows that children and young people's mental health and well-being have deteriorated as a result of pandemic-induced remote learning and school closures.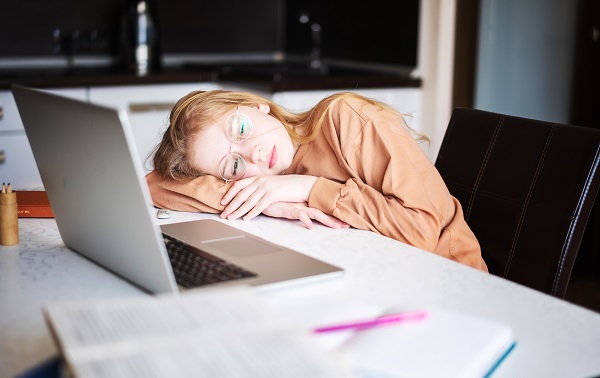 The Joint Research Centre and Lisbon's Instituto Superior de Educação e Ciências recently published a study detailing how socioeconomically disadvantaged students were disproportionately affected by learning loss during school closures. However, the psychological impact of the pandemic cannot be overlooked. A recent European Commission report illustrates the impact of COVID-19 on young people's mental health and explores policy measures implemented across the EU to support their well-being.
Lockdown measures reportedly exacerbated feelings of loneliness, stress, anxiety, depression, and isolation among young people as they struggled to get to grips with the 'new normal' of emergency online teaching. Excessive screen time led to an increase in cyberbullying on social media platforms and prolonged exposure to media coverage of the pandemic worsened feelings of distress.
In Luxembourg, a survey conducted by the Ministry of Education, Children, and Youth revealed that a large proportion of young people, particularly girls, older adolescents, and socioeconomically disadvantaged youth, experienced a significant decline in life satisfaction from 2019 to 2020.
The Commission report indicates that the extended periods of isolation will likely have lingering effects on young people's mental health and impact their education, employment, and social inclusion.
Going forward, a holistic whole-school approach to well-being can help to alleviate student distress and build resilience. Member States have reacted proactively by providing psychological support services to specific target groups, including youth from disadvantaged backgrounds, immigrants, and LGBTQIA+ young people. Maintaining these support services and strengthening interventions in youth work, sport, and leisure is crucial in fostering mental health literacy among young people and supporting their well-being.
Additional information
Education type:

Target audience:

Government / policy maker

Head Teacher / Principal

Parent / Guardian

School Psychologist

Student Teacher

Teacher

Teacher Educator

Target audience ISCED:

Primary education (ISCED 1)

Lower secondary education (ISCED 2)

Upper secondary education (ISCED 3)