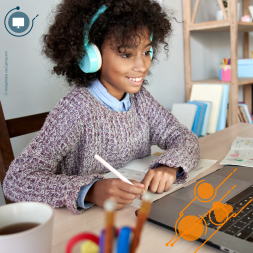 European Commission's Webinar on Artificial Intelligence: AI in the Foreign Language Education
Chat GPT (and other AI-Tools) can help teachers enormously e.g. with creating classroom materials, listening exercises or even videos. In this webinar we will learn how Chat GPT can assist teachers in creating tailor-made classroom materials and we will discover the step-by-step process to automatically modify the language level of articles and texts.
Starting on: 04.10.2023
Starting at: 04:00 PM (Europe/Brussels)
Duration: 1 hour
Webinar information
Description

Moreover, through this webinar participants will get a closer look on how AI can offer real-time suggestions for classroom activities, and they will learn about the pros and cons of integrating AI into the language classroom, including ethical considerations and challenges. 
About the speakers
Additional information
Language:

Target audience:

Head Teacher / Principal

Teacher

Teacher Educator

Target audience country:

Target audience ISCED:

Primary education (ISCED 1)

Lower secondary education (ISCED 2)

Upper secondary education (ISCED 3)